Hello! I'm Bella, a longtime member of Roblox (7 years!)

I'm a professional illustrator and student pilot studying Aeronautical Science at Embry Riddle Aeronautical University. My college is tuition expensive, and as such, I am always looking for job opportunities; be it freelance, contractual work, or part-time studio positions. Roblox is a platform I have been passionate about for years, and am very interested in building connections and collaborating with creators to produce high-caliber work.

Below are my rates I charge for most Roblox-related commissions. If there's something not listed here that you are interested in commissioning, please contact me! We can most likely work something out.



Unavailable while I focus on studies. Only doing large long-term well paying jobs/contracts at the moment.
discord: malarkey#8177
twitter: maiarkeyRBX
roblox: maiarkey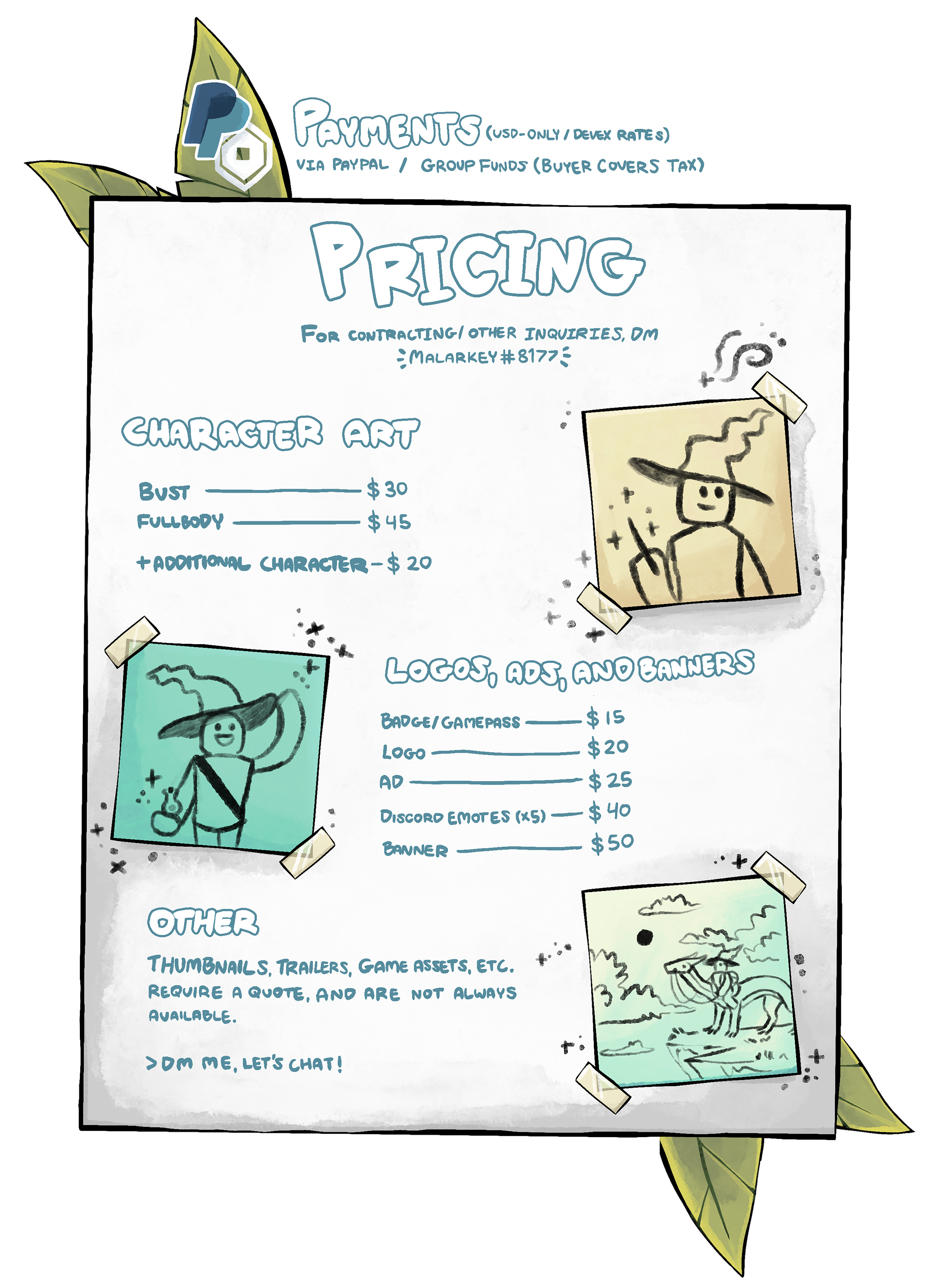 *Prices may fluctuate depending on the user's request (background, etc.), and by current demand!
I am always willing to modify the outcome to suit the client's needs, as long as the changes are not massive (redrawing large portions, changing pose, etc.) though there may be additional (minor) costs.